Curriculum Observer
Curriculum Observer is an on-line solution that allows you to design and deliver your teaching observations eliminating paper based procedures. The system is installed on your network and integrates with your Management Information System ensuring that you have up to date robust management, tracking and reporting features with no cumbersome imports.
System Features
Curriculum Observer incorporates a document designer allowing you to create online observation forms that record exactly the information you require from your observers, teachers and moderators. Observer, teachers and moderators can all access the observation document at the relevant time but are restricted to specific sections that apply to their feedback. Strengths and Areas for Improvement recorded during an observation are available to teachers and line managers to create additional actions that can be followed up at the next observation.
Links with your Management Information System
Design your own observation documents
Design your own reports and dashboards using any database in your organisation
Scheduler for pairing observers and tutors
Tracking and Monitoring of the whole process
Email automation ensures all parties involved are kept informed immediately observations are scheduled, carried out, moderated and fed back
Managers have access to all relevant observation data and CPD actions for their team enabling them to monitor and report on every aspect of the process
CPD Actions allow Areas for Improvement and Strengths to be evaluated between observations
Supports graded and non-graded observations
Grade Profile Reports and Statistics
Insert historical observation results for consistent grade profiling
Comprehensive reporting features
Integration with your MIS database allows the system to automatically populate your observation forms with data such as course code, title, location, room, level, SSA, qualification type, register statistics, etc.
Supports Learning Walks and other non-scheduled observations
Supports Peer Observations
FE Workforce Data
You can now collect your staff FE workforce data within Observer and produce the EFSA return which is mandatory from 21/22.
Download FE Workforce Overview
* Hover/Click Images to Enlarge.
Scheduler
Observations are scheduled to link observers with teachers and optionally to the cohort group via our MIS integration.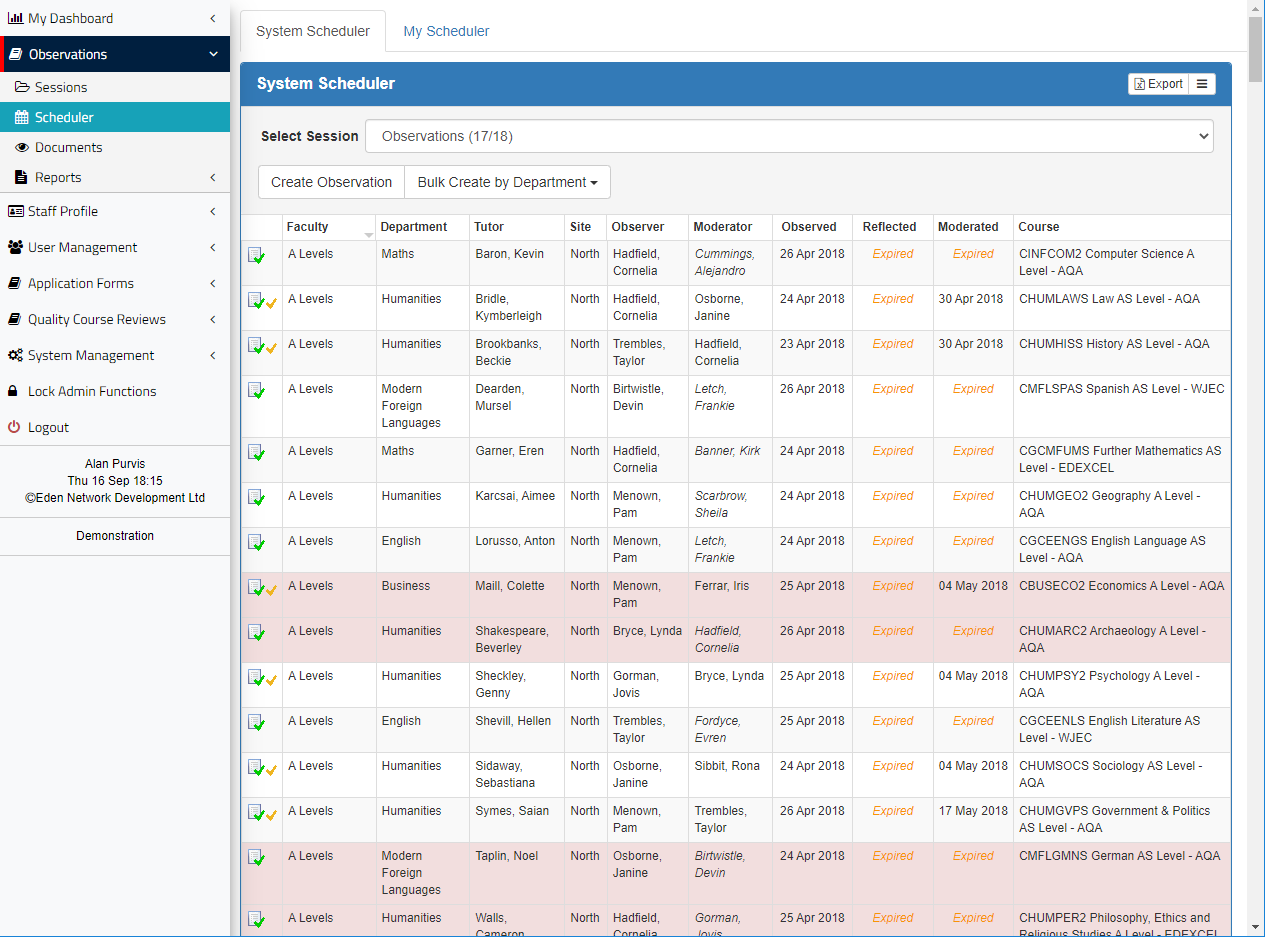 Selecting a course/cohort group from your MIS database allows Curriculum Observer to retrieve curriculum and qualification information to automatically populate specific form elements.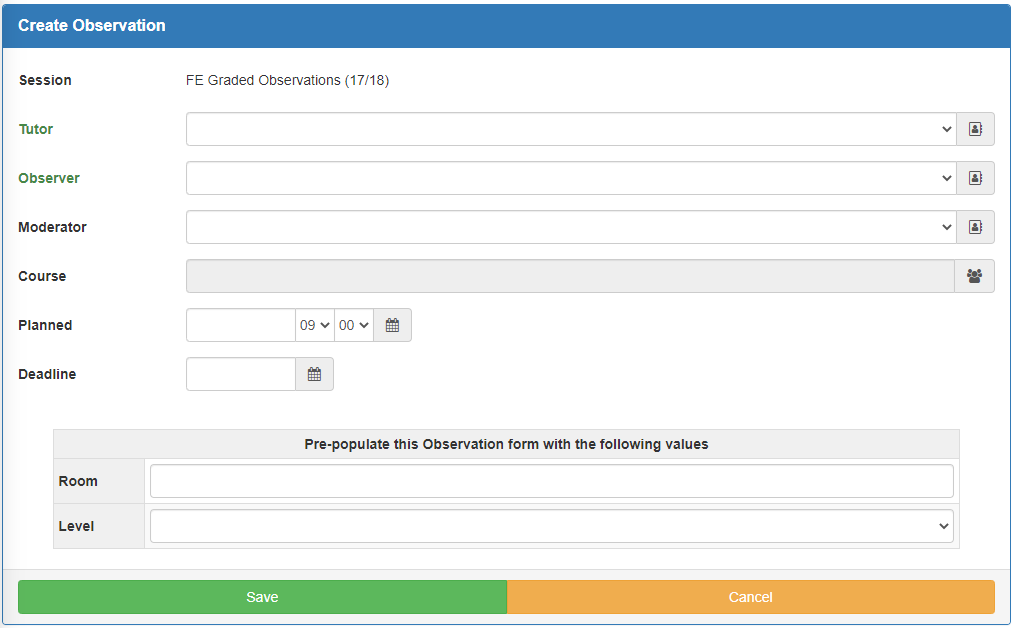 Built-in Reporting
Once observations have been scheduled, observers, teachers and moderators will log-on and complete their required document sections all of which can be tracked centrally to ensure the process is proceeding as planned.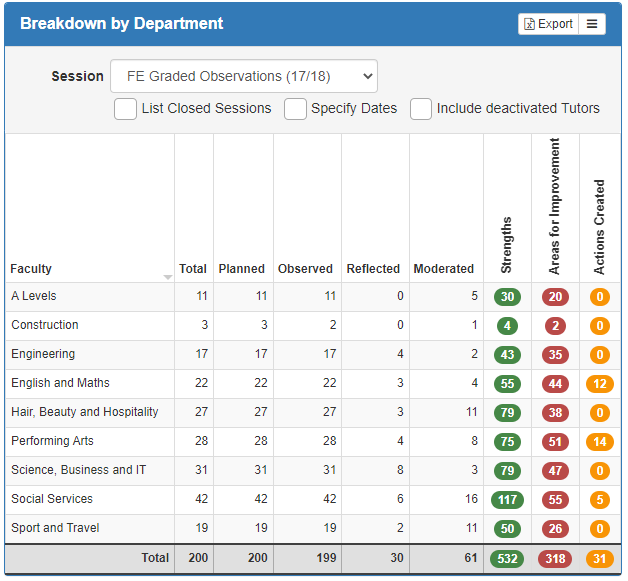 A suite of built-in reports are available to managers and administrators to review documents, examine key metrics and to track all aspects of the observation process.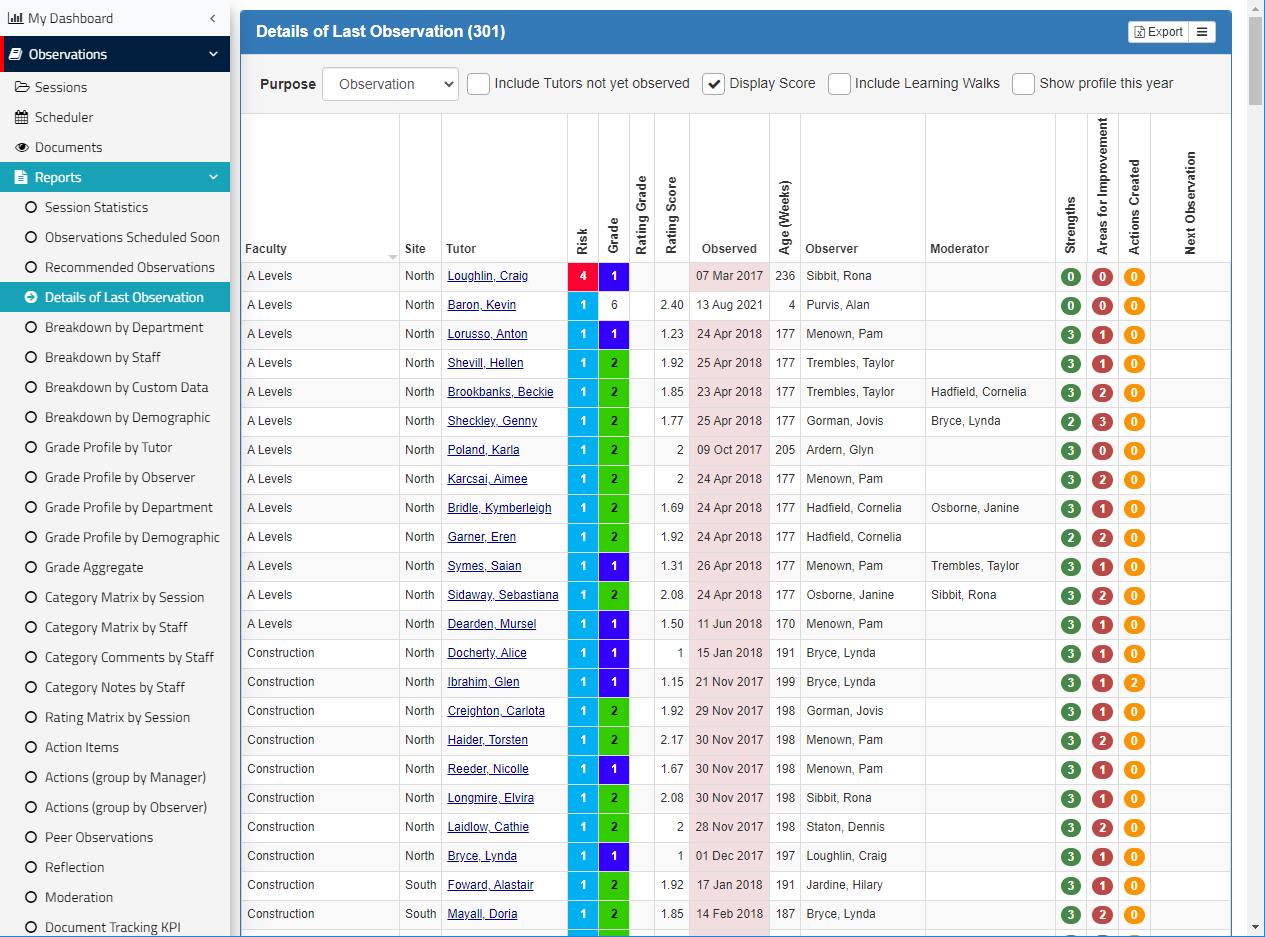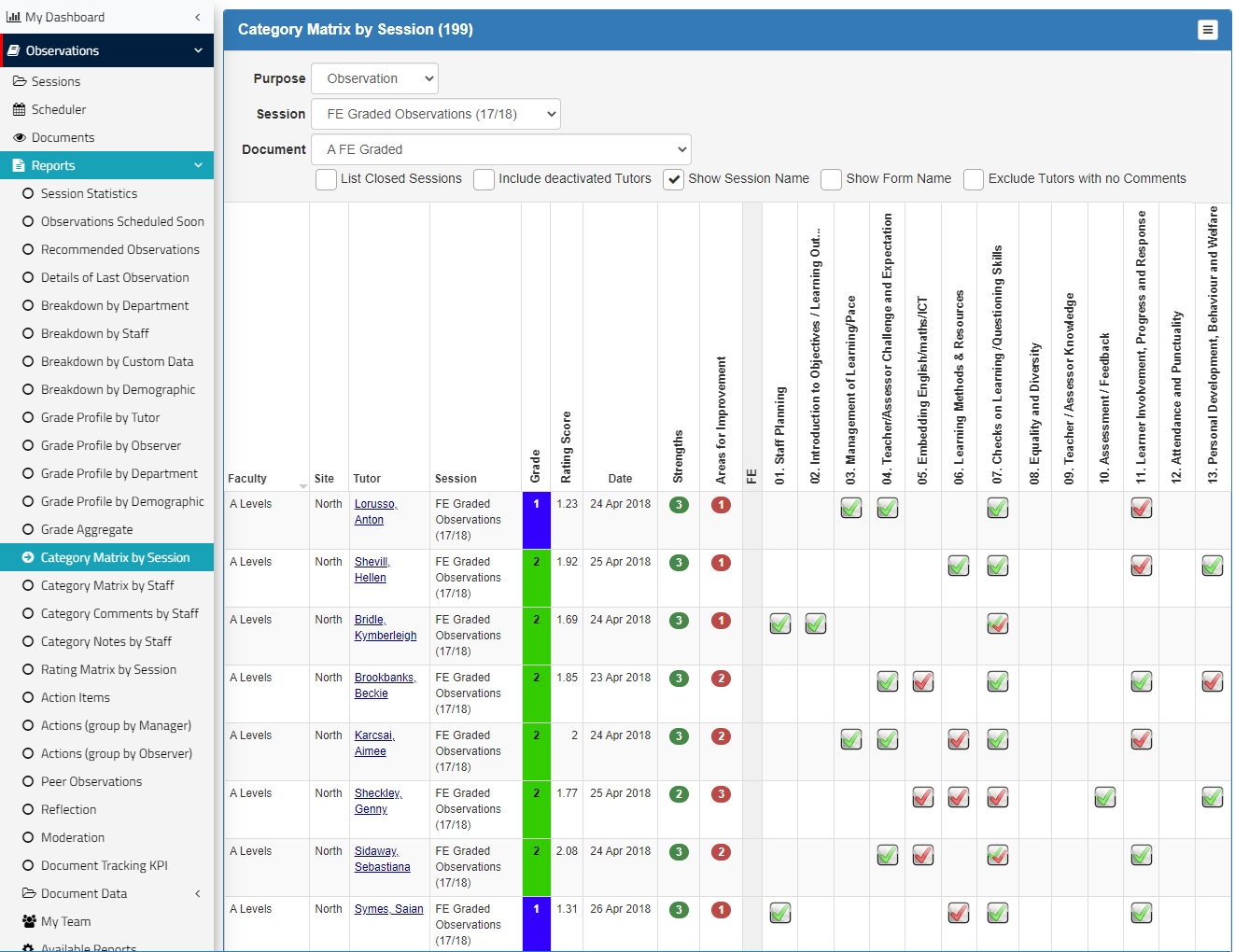 Built-in Dashboard
Managers and Administrators have access to a central dashboard for quick access to key observation statistics and data. Administrators have no restrictions but Managers are limited to data associated with their staff. Filters are available to filter data by year, curriculum level and staff status (built-in and user defined flags).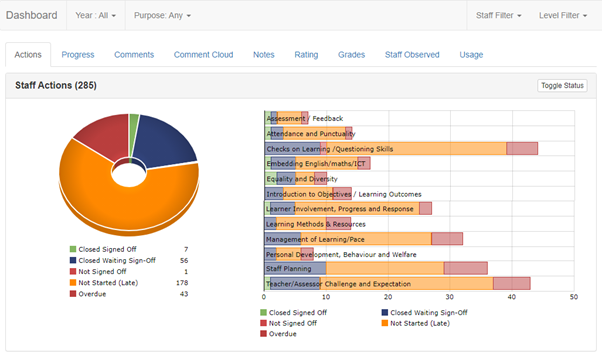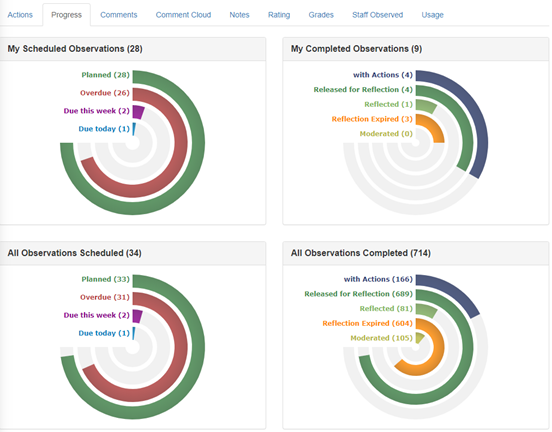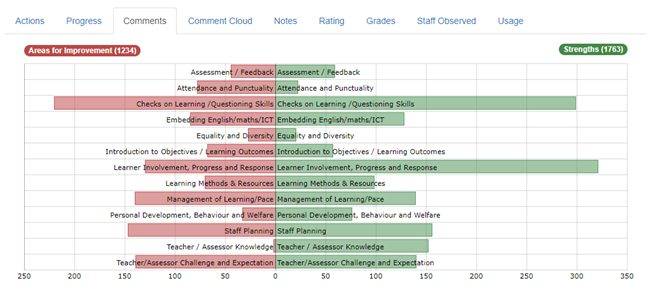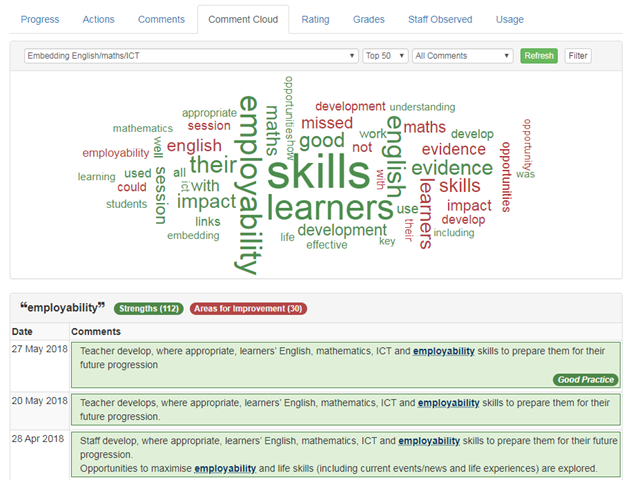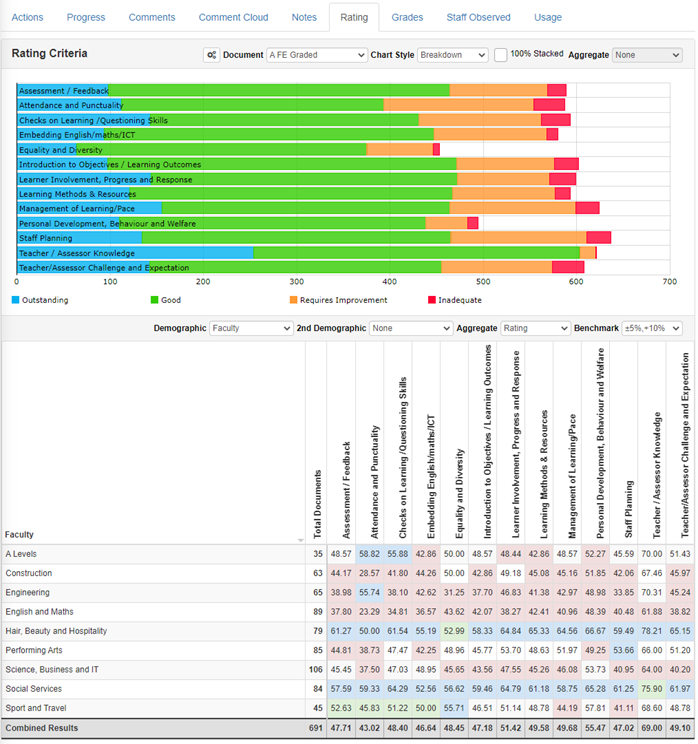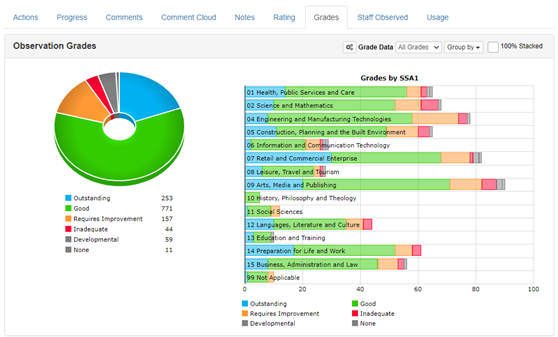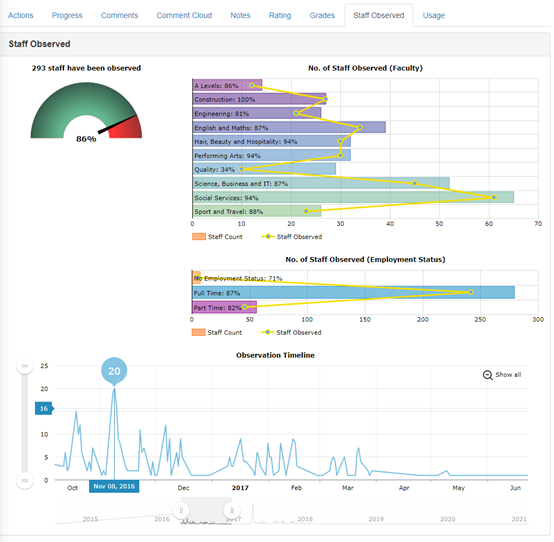 Custom Reporting
Observer incorporates a comprehensive design tool that is used to build both observation documents and custom reports & dashboards.
The following examples links to our Survey product database to incorporate live results within a central reporting tool.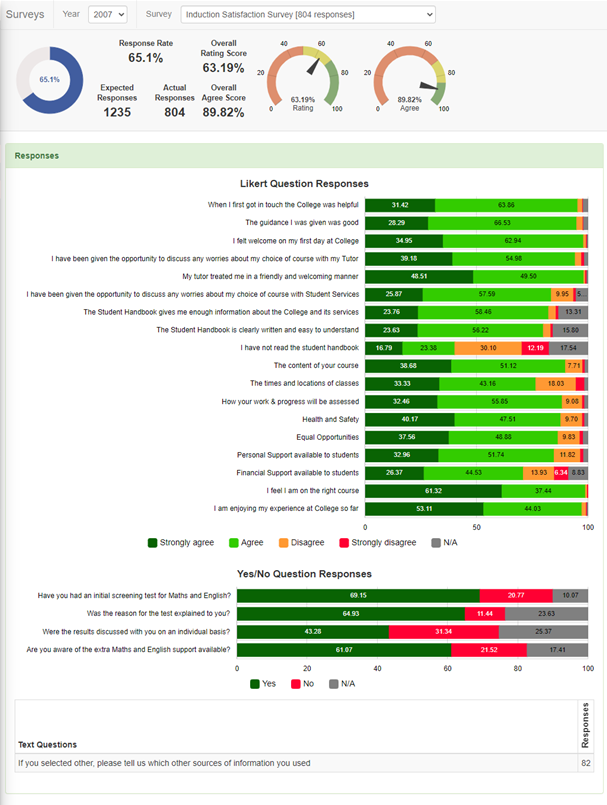 The following examples displays live Engligh Attendance Tracking from the MIS database.